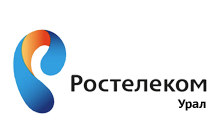 Situation
«Rostelecom-Ural» is one the largest IT service provider for its client branch offices (hereinafter referred to as Bank). Huge branch network of the Bank and wide range of services provided by Rostelekom-Ural reflects in more than 100 service contracts. Every month the company issues a set of documents (service acceptance certificate, invoice, detailed information, proforma invoice) per each of these contracts. I.e. the total volume of the documents transferred from Rostelecom-Ural to the Bank is more than 500.
Bank employees spend about 30 KRUR per month on service input in money equivalent. Rostelecom-Ural spends about 2KRUR per month only on issue and delivery of one set of documents for the Bank. And number of document sets send by Rostelecom-Ural monthly is over 150 000.
Solution
Contractors together with SKB Kontur decided to launch pilot EDI project via Diadoc.
They designed general communication scheme between Rostelecom-Ural and operator's subscribers via Diadoc. During realization of the scheme they faced some difficulties with conversion of document files uploaded from Rostelecom-Ural billing system into readable format. But this was overcome by creation of file conversion system on Diadoc server.
Results
Converted documents amended by e-invoice have been signed by e-signature of Rostelecom-Ural employee and transferred via Diadoc to the Bank.
The Bank has received the documents signed by e-signature and confirmed them to be viewable and can be loaded into information system. Service acceptance certificate received via Diadoc was signed by Bank chief accountant deputy e-signature.
Execution of all the operations such as issue, signing and transfer of e-documents, their check and signing by the Bank takes 10 minutes maximum.
Comment
Of course, process of changing over to new scheme of Rostelecom-Ural communication with its subscribers won't be a snapshot. But even now it's obvious that both schemes (existing one and pilot) may efficiently operate in parallel what enables for Rostelecom-Ural to switch their subscribers connected to Diadoc to paperless operation stage-by-stage.
More than 1000 companies are connected to Diadoc on Rostelecom-Ural coverage area. Many of them use this operator services. Number of companies connecting to Diadoc is constantly increasing, what means Rostelecom-Ural together with its increasing number of subscribers using Diadoc will every month decrease their costs.
Dmitrii Lvov, Key Account Department Head, on pilot project: "Rostelecom, JSC is the largest telecommunication company in Russia. Our clients rate high our universality, reliability, and quality of service, I'm pretty sure that Diadoc will ensure additional advantages of work with Rostelecom-Ural to our clients. Also it is important that Diadoc can solve one of our most important tasks — increase of efficiency of communication with our corporate clients together with effect of economy caused by decrease of costs".